Event Schedule
What classes, workshop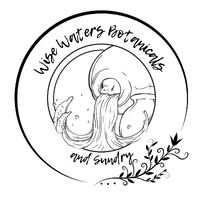 January 13th and 14th
Opening Day
Welcome to the brand new Wise Waters Botanicals Shop.
January 21st
What's in the Still?
Herb Nerd it up with Amy at the still as she talks about making hydrofoils.
January 28th
Herbal Book Club
Herb books are more fun with friends. Come join us for this free book club.
February 5th
Beautiful Birch
We'll talk about the lore, the history, and the tree-folk that is Birch.
Legal Disclaimer
In accordance with the laws of the state of Wisconsin and professional standards, all information provided through classes, consultations, online blog posts or all other channels offered by Wise Waters Botanicals is intended for the purposes of education regarding the safe and wise use of plants and other complementary alternative medicine topics. At no point should any information or service offered by Wise Waters Botanicals and Amy Shea take the place of a physician's diagnosis and/or treatment. Herbs and other botanicals are considered to be food products by the FDA, and are not classified as "medicines." This is merely a place through which a person might gather knowledge regarding botanical and herbal options to empower themselves into becoming more self-reliant in their own wellness journey.
Copyright © 2022 · All Rights Reserved · Wise Waters Botanicals & Sundry