HANDS-ON EXPERIENCE
Immersive. Informative. Fun. There's no better way to get a taste of herbalism than to jump right in and join a Hands-On Event.
Herb Walks
Make N' Take Workshops
Tea Parties
Topic Focused Classes
Classes & Workshops
Workshops & Classes: Working with the venues who invite me to teach, I design classes that are informative, engaging and fun. From hands-on, experiential workshops to more formal classes, it is my goal to provide the learning experience that inspires you to want to know more. If you would like for me to come and teach at your event or venue, please contact me so we can discuss what you have in mind. If you're interested in attending one of my classes, please check out the Coming Events page to find out about upcoming classes.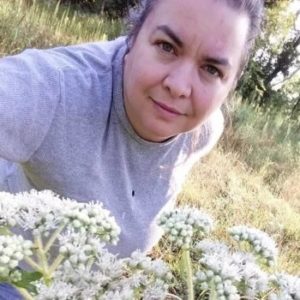 Herb Walks
Immersive, and informative. Join me as we step into the wilderness and connect with the plants in their space. We will discuss plants we find along the trail and how they were used historically, how they are used today, what to look for when you're out foraging, and so much more. Do you have a location and a curiosity to know what grows there and how you might incorporate the plants around you into your life?
BOTANICAL PRODUCTS
Carefully crafted small batch botanical products that I create right in my own kitchen.
Lotions
Body butters
Infused Oils
Herbal Facial Kits
Gift Baskets
Hydrosols
SUNDRY HANDMADE ITEMS
Jewelry
Dream Pillows
Incense blends & cones